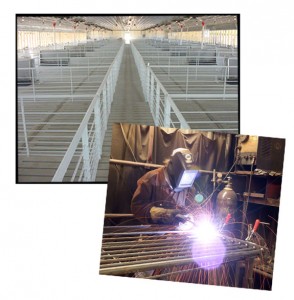 The Sowjoy division offers proprietary and custom metal fabrication as well as in-house mold design and fabrication. Den Hartog Industries' roots stem from Sowjoy's line of proprietary ag equipment and custom metal fabrication. Sowjoy's experienced, reputable team also complements Den Hartog Industries' other divisions by providing molds, cradles, stands, hoops, and bands for Ace Roto-Mold tanks.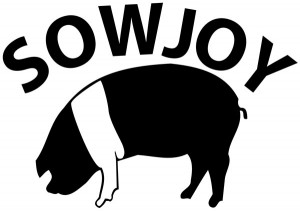 Click to view our
Confinement Equipment Handout

Confinement Equipment

We can help you design any type of hog confinement operation: Breeding, Gestation, Grower, Finishing, Farrowing and Nursery.  Call Dave at 712-752-8432 with questions on the Sowjoy brand of confinement equipment.

View some of our other products:
Anchor Rite
Creep Mat
Curtain Pockets                                                         Feed Cart                                                                   FlushPans                                                                          Gutter Plugs                                                                Hang-R                                                              

Click to download our
Custom Metal Fabrication Brochure

Custom Metal Fabrication

Den Hartog Industries can help you design a custom metal part for any application or industry.  Capabilities include tool and die construction; custom design; shearing and sawing; piercing, including punching and drilling; shape cutting, including CNC plasma cutter; forming; welding and robotic welding; rolling; powder coating; assembly and packaging.

Powder Coating

Den Hartog Industries Powder Coating facilities add the ability to provide our customers with a quality finish on metal products. Any metal fabrication project can be powder coated in a custom color.  We also offer powder coating as a separate service for metal fabricators.  Powder coating provides a durable finish that is resistant to chipping, scratching, and fading.