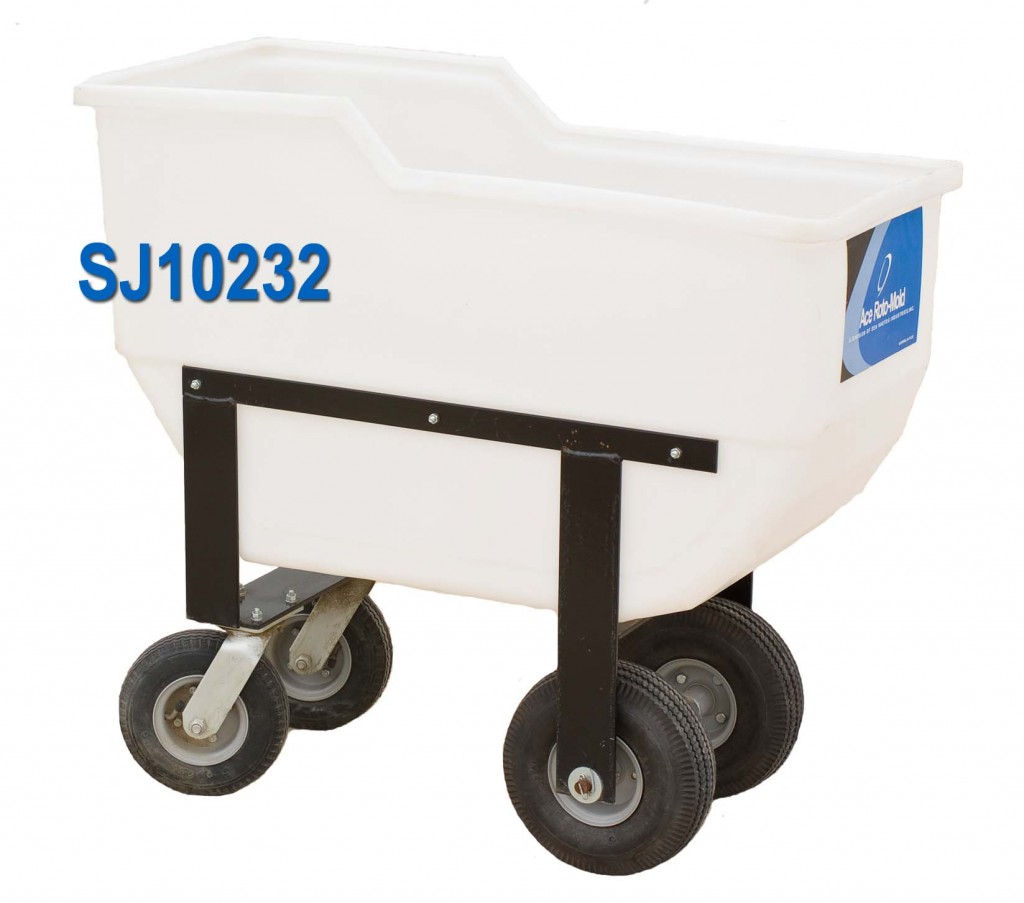 Feed carts come equipped with a polyethylene feed container with a capacity of 3.5 bushels. The steel base comes assembled with rubber wheels that can be upgraded to the deluxe model.
Click here to view additional Sowjoy Confinement Equipment products.
View technical drawings by clicking on the part number below.
† indicates can be shipped via UPS/Fed Ex
| | | | |
| --- | --- | --- | --- |
| Part No. | Description | Weight | Dimensions |
| SJ-10183† | 3.5 Bushel Feed Cart – Standard | 60 | 18 x 40 x 36 |
| SJ10232† | 3.5 Bushel Feed Cart – Deluxe | 65 | 18 x 40 x 36 |
| SJ42115020 | 5″ Swivel Wheel – Standard | 3 | |
| SJ10469294 | 10″ Wheel – Standard | 6 | |
| SJ62088710 | 4″ Swivel Wheel – Deluxe | 7 | |
| SJ95740058 | 10″ Wheel – Deluxe | 4 | |
| Part No. | Description | Weight | Dimensions |