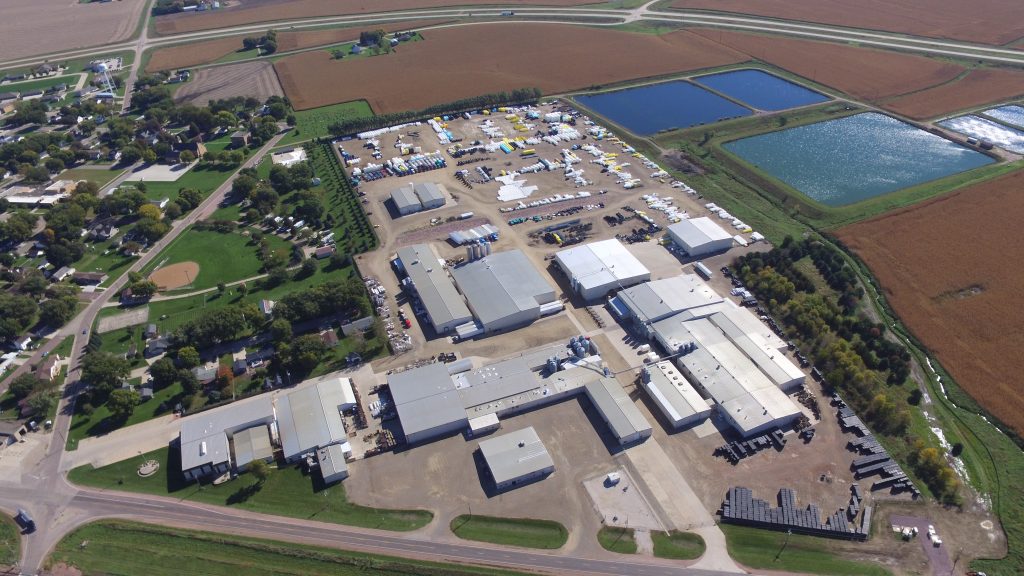 Mission Statement:
Den Hartog Industries;  "Always at Your Service" providing innovative, industry-leading product and service solutions with integrity.  Den Hartog Industries is committed to providing quality products and being "Always at Your Service".  We will involve everyone in the organization to continually improve our products and processes to ensure total customer satisfaction.
Den Hartog Industries, Inc. was founded on February 9, 1976 by John and Ann Den Hartog on Highway 60 in Hospers, Iowa. Forty years later, Den Hartog Industries is still family-owned (now in the second generation) and is still located in Hospers, but has grown from a small metal manufacturer to a leader in plastics manufacturing.
With facilities now over 381,000 square feet including corporate offices, manufacturing, mold fabrication, shipping, warehousing, and fleet maintenance, and over 350 employees, the company continues to expand each year.
Den Hartog Industries, Inc. currently operates four divisions: Ace Roto-Mold Rotational Molding, Injection Molding, Blow Molding, and Sowjoy Metal Fabrication. Manufacturing services offered include custom rotational molding, injection molding, metal fabrication, blow molding, custom assembly and secondary operations, custom packaging services, flotation and structural foam filling. We also offer engineering services including full product design assistance with 2D, 3D and solid modeling capabilities. Tooling, customer service, quality assurance, and delivery services are also available.
Please use the product menus at the top of the page to learn more about the variety of quality products manufactured by Den Hartog Industries, Inc. Use the menus on the left side of the page to navigate through our brands and to view our employment opportunities. The Application Guideline provides valuable information about our materials and products. Check out our new products and capabilities located on the Press Releases page, and track your UPS or LTL common carrier shipment using our Track My Shipment feature. We invite you to contact us with any questions or comments regarding our website, our products, and our company.
Den Hartog Industries, Inc. is "Always at Your Service"!