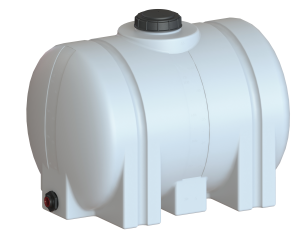 Visit our Free Standing Leg Tank page
Features:
Two hoop band recesses are provided around the tank to facilitate anchoring.
Gallon / Liter indicators are included on the end and side of tank.
Tank features end sumps for fitting location – a center side sump is also furnished.
Tank is manufactured from medium density polyethylene with U.V. stabilizers.
Standard colors are White, Yellow or Black.
Tank features a 5″ vented lid assembly as standard.
Tank features a 1″ polypropylene fitting with Santoprene gasket as standard.
Standard weight tank is designed for chemicals with specific gravity of 1.70.
Specifications:
Tank Dimensions: 23″ x 34″ x 27″
Tank Weight: 22 lbs.