Den Hartog Industries, Inc. is pleased to announce a new size available in our injection-molded wand clips for our blow molded spot sprayer tanks.  A new 1/2″ accessory clip has been added.  Both the 1/2″ and 5/16″ accessory clips are universal enough to use on your own sprayer application as well.
Specifications and Features: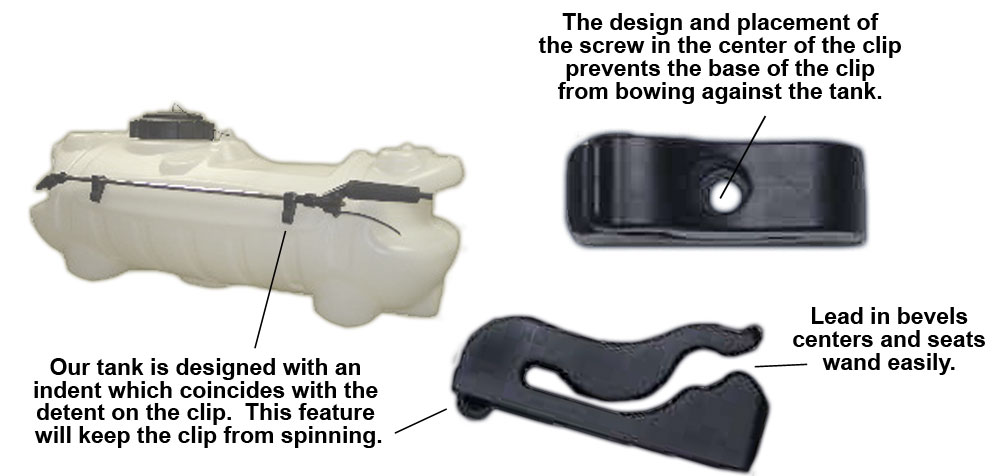 Material:
– Each clip is made of corrosion-resistant, Super-Tuff black nylon.
Visit the Accessory Clips page to view product specifications.  You can also view our Spot Sprayer section to see our selection of spot sprayer tanks.