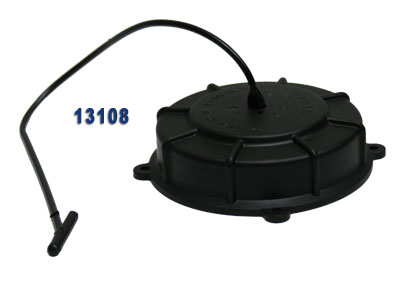 Den Hartog Industries is proud to announce another addition to our Injection Molded Lid line.  This new 3 1/2″ Vented Lid Assembly is a threaded lid with lanyard.  The lid is designed to fit 3.50″ major diameter modified buttress thread configurations.  This lid also interchanges with kelch brand 3.50″ or similar threaded necks.  The lanyard has an effective length of 12″ and features a self-locking attachment to secure lid assembly to product.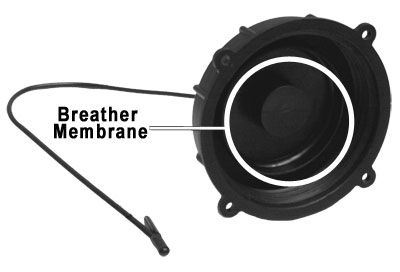 Features:
Lid features a breather membrane that seals the vent opening at atmospheric pressures and automatically opens to provide air exchange under vacuum pressure. [Breather is not designed for positive pressure (other than thermal expansion) venting such as bottom fill applications.]
Optional EPDM gasket is available
Lid is injection molded from thermoplastic urethane and is black in color
Each lid is embossed with "WARNING! – NOT FOR USE WITH FLAMMABLE LIQUIDS".
You can view this new lid as well as our current line of lids on our Lids – Accessory Parts page.  You may also be interested in viewing some of our storage and containment options in our Liquid Storage & Containment section.