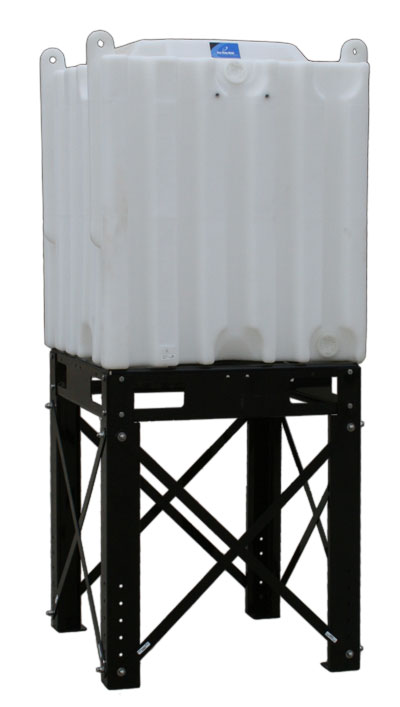 Den Hartog Industries would like to introduce a 36″ leg kit option for our Stackable Tote line.  This kit elevates the tote or stacked totes 36″ up off the floor surface.  Each of the four legs fastens to the corner of the Stackable Tote Skid (ST70/120-SK).  Leg kit installation requires a level surface to prevent tote instability.  Maximum load capacity of the 36″ Leg Kit is 2500 lb on a level surface.  Capacity includes:
Four 35 Gallon Totes
Three 70 Gallon Totes
Two 120 Gallon Totes
Features:
Legs fasten to Stackable Tote Skid with four 3/8″ stainless steel bolts
"X" bracing is provided on all sides for tote stability.
A hole is provided in the bottom of each leg to allow the stand to be anchored to a suitable hard surface.
All components are black powder coated mild steel
All hardware is stainless steel
Note: Current 24″ Leg Kit part number, ST70/120-LG, will now be referenced as part number ST024-LG
Visit our Stackable Totes and Stackable Tote Accessories pages to view product specifications.