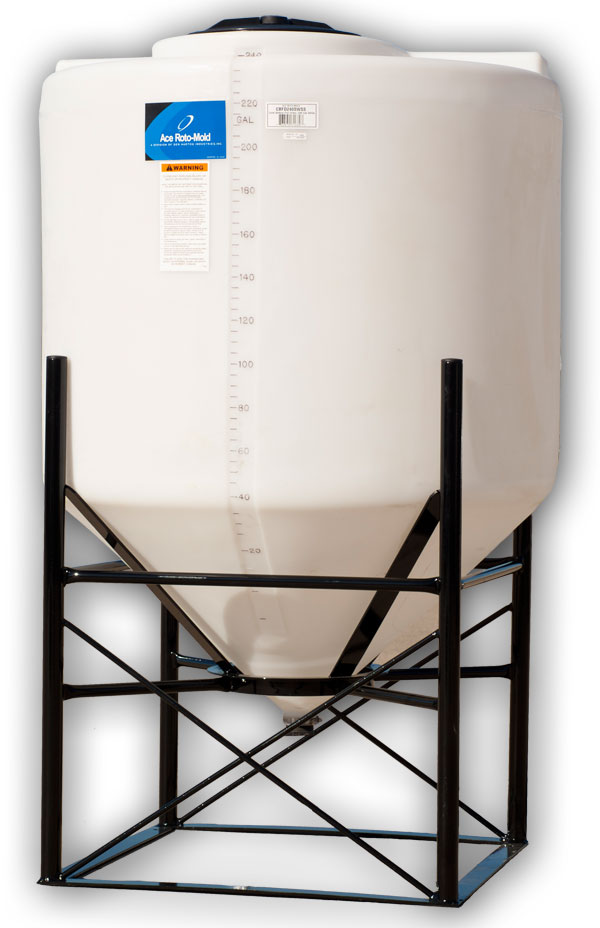 Den Hartog Industries is pleased to introduce a new stand for our recently released 240 Gallon Full Drain Cone Bottom Tank.  This stand features a welded steel construction with a black powder coated finish.  Cone Bottom Tanks require the use of a stand for support.
Specifications and Features:
– Stand designed for 42″ diameter-45 degree tanks
– Overall height of tank with stand is 68″
– Tank-ground clearance is 10″
Visit the Cone Bottom Tank Stands page to view product specifications.  You can also click here to view our           Cone Bottom Tanks.