Features: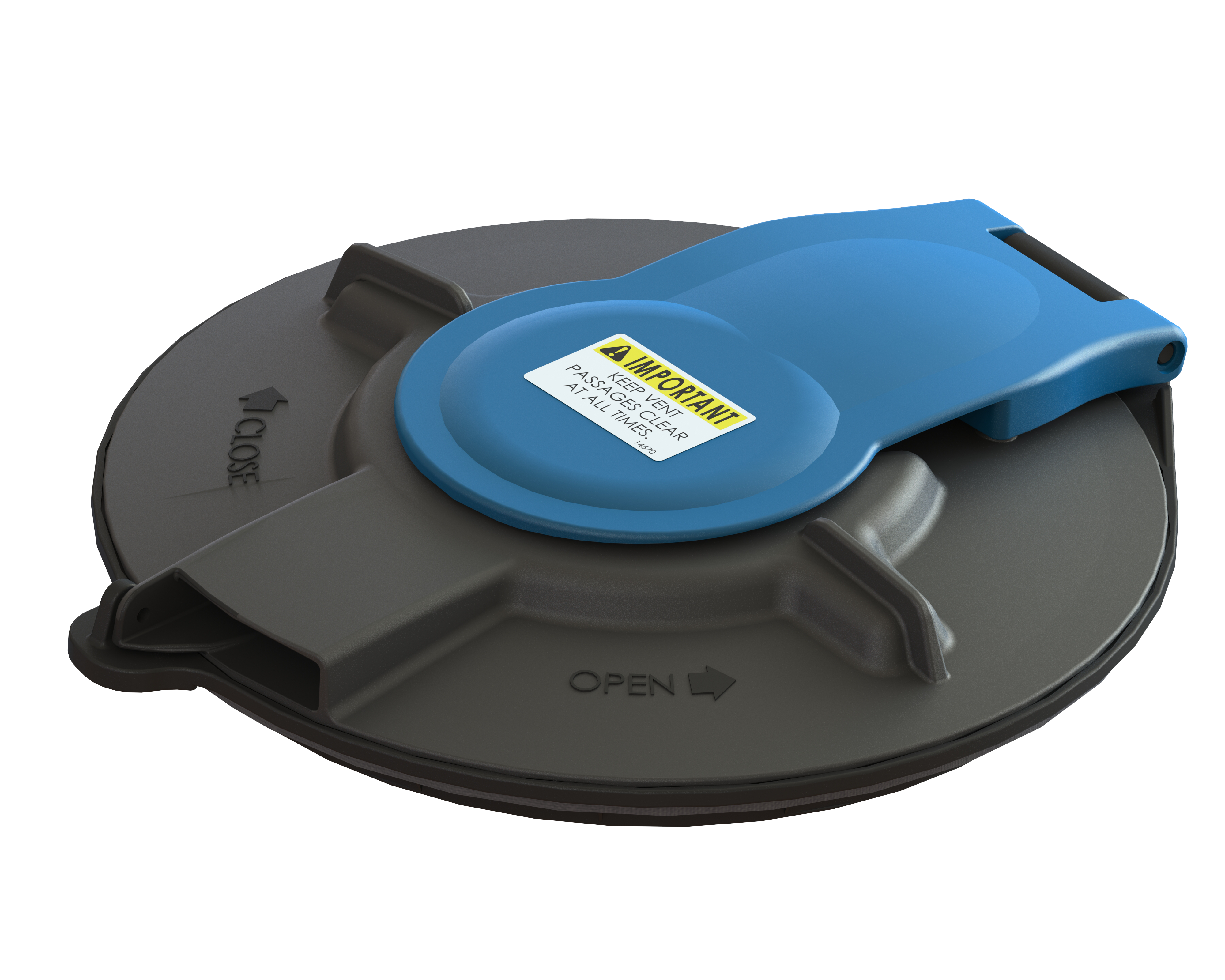 Designed to be a direct replacement for the DHI non-hinged threaded lid as well as current competitive 16″ lids.
Manufactured from No Break Polypropylene resin.
Available in both vented and non-vented configurations.
Vented lids offer equivalent air flow of a 4″ fitting.
Complete with O-rings and gaskets to prevent spills during transport, etc.
O-rings are manufactured from Buna-N-Rubber.
Tank to lid seal is manufactured from closed cell crosslink foam.
Lids and gaskets may be utilized in applications where chemical contact is approved with known chemical resistivity data for the materials specified above.
Maximum sustained internal pressure of 1/2 PSI.
Gravity float to reduce fluid leakage in the event of roll overs.
Lid engagement is bayonet style with only 1/8 turn to close.
A provision for securing the lid with a lock or hitch pin is provided.
Lid body is black in color with a safety blue hinge arm.