New Product Release 9″ Threaded Cap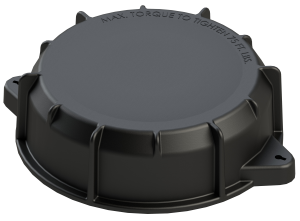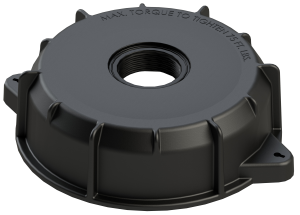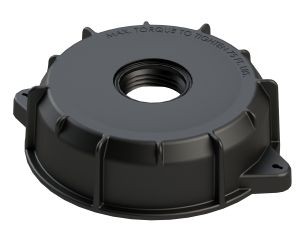 Features:
Cap and gasket may be utilized in applications where chemical contact is approved with known chemical resistivity data for the materials specified below.
Rated for maximum internal pressure of 15 PSI.
Applications requiring pressure leak or pressure loss testing.
UN regulated tanks, totes and IBC products.
Furnished with a gasket.
Santoprene grade 55 durometer gasket is standard.
Viton 75-80 gasket is optional.
Available with no top port or single top port, either with 2″ FPT threads/ or 2.5-5 modified buttress threads.
Manufactured from HDPE:
Resin meets FDA 21 CFR 177.1520, ASTM D4976 – PE 233 and UL94HB specifications.
Maximum torque for tightening is 75 ft. lbs. (note: pressure rating and tightening torque specification is dependent upon mating male thread fit up and quality).