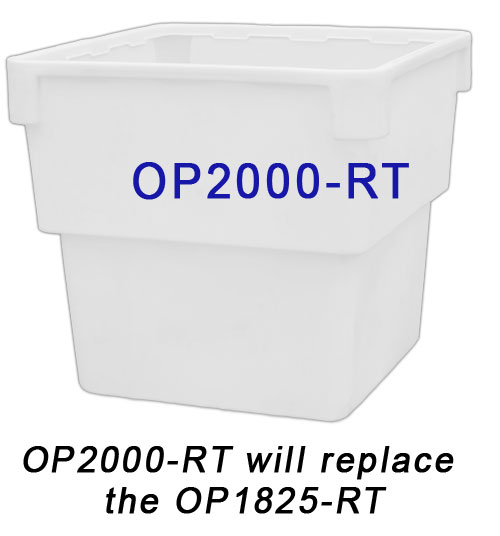 Den Hartog Industries would like to announce a change to the current 1825 Gallon Rectangle Open Top tank.  The tank has been changed with an additional 6″ in height added, increasing the capacity to 2000 Gallons.  This rectangle tank is designed for the secondary containment of chemicals.  Tank features a double wall rim around the perimeter for strength and is designed for indoor and outdoor stationary applications.
Specifications and Features:
Tanks nest together, a maximum of 5 high in a van and 6 high on a rack, for transport and storage
Nesting lugs are provided in each corner to prevent wedging
Designed for containment of chemicals with a specific gravity of up to 1.7
Standard colors include FDA black and white
Tanks are manufactured from rotationally molded polyethylene with U.V. stabilizers.
Note: this product is not designed for continuous storage of chemicals.
Visit our Open Top Containment section to view tank print and specifications.  You may also like to view our Vertical and Free Standing Horizontal Tank sections for additional storage options.